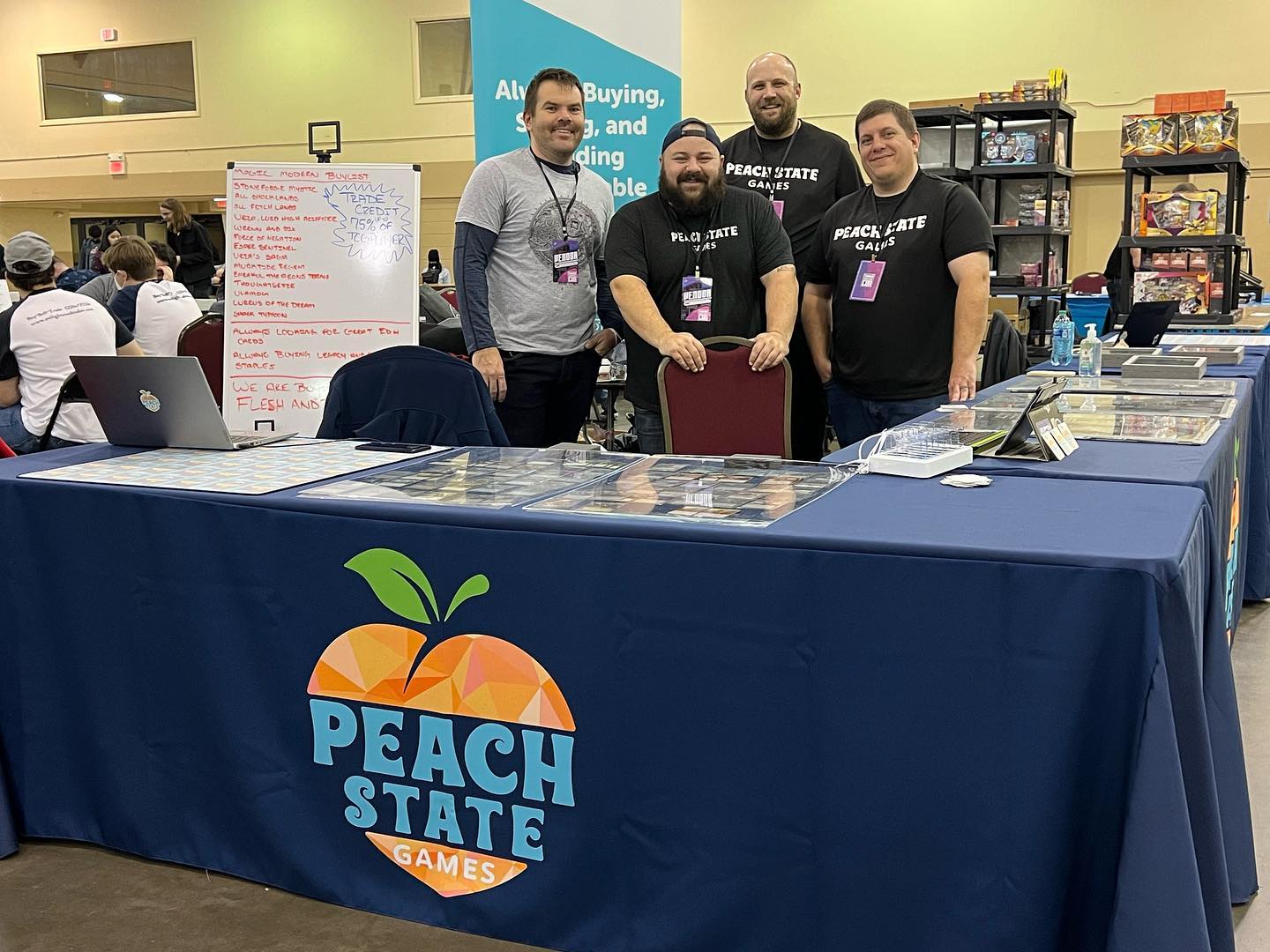 WE'RE ALL ABOUT BUILDING COMMUNITY THROUGH CARDS
Peach State Games is your home in Woodstock, Georgia for Magic: the Gathering, Pokemon, Yugioh, and Flesh & Blood.

Find your next game (or lifelong friend!) at one of our upcoming events and become a part of a passionate and supportive community of tabletop gamers!
Shop Our Singles Selection
Weekly Events

We've got weekly events and tournaments where you can test out your new deck and meet some great people. Both Limited and Constructed and for a variety of games.

Check out our Events Schedule

Sell Us Your Cards

Our Buylist is the fastest way to turn your MTG cards into cash or store credit! ⚡Quick turnaround and great prices, check out our buylist to start selling now!

Check out the Buylist

New Arrivals Every Week

New products are hitting the shelves each week so you can always come down to the shop to find something new and exciting to play!

Check out the New Arrivals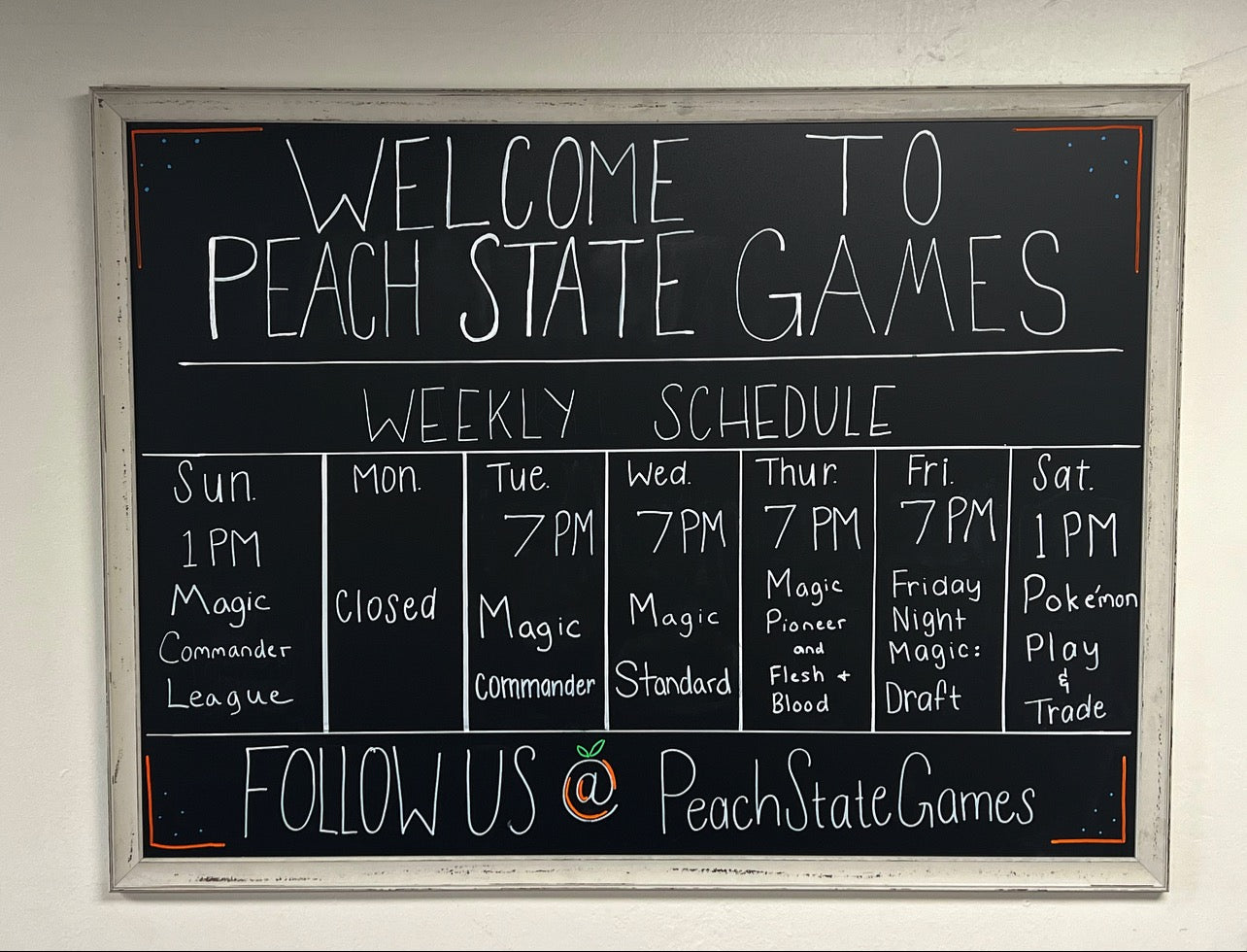 Check out our event calendar!
We've got events planned for almost every day of the week.